How to Create Wedding Packages
That are Affordable, Tailored to Your Needs, and Virtually Guaranteed to Sell Out
Creating wedding packages is a great way to help keep your costs low and your guests happy. A wedding package can be an event, an offer, or a service. It is important for venues to know exactly what they are advertising with their wedding packages. They should make sure that the offers are personalized and tailored to the needs of their customers.
The following section will not only describe what a wedding package is, but also why it is important for venues to offer them correctly.
What is a wedding package and why is it important for venues?
Weddings are the most important day of one's life, so it's natural to want everything to be perfect. However, when one is on a budget, this is very difficult.
Wedding planning can be fraught with stress and worry, with one of the most stressful parts being the budget.
Wedding packages are popular in the industry because they provide wedding planners and couples with everything they need for the big day – from ceremony venue, food, photography, and flower arrangements – weddings may require a lot of things that can be overwhelming at times.
It's not just about providing these things at an affordable price either; it's also about making sure that they are experienced in catering to every type of customer.
The package usually includes some or all of the following features: Venue fee, event space rental, furniture: tables, chairs, linens, beverage services, catering, decorations, and more.
Find out what your guests want:
It's important to know what's most important to your guests. You'll also need to know how much they're willing to spend on those things, as well as how much you're willing/able to spend on them.
Set different budget options:
It's not always easy, but it's very important that you stay within a reasonable budget for all of the wedding needs. This will help ensure that the pressure is off and you guests can enjoy without worrying about money. 
Budget packages will depend on four factors: number of guests, number of services to be included (ceremony, reception, party), types of services to be hired (decoration, music, visuals, photographers and videographers) and number of spaces needed (outdoor, lounges, party).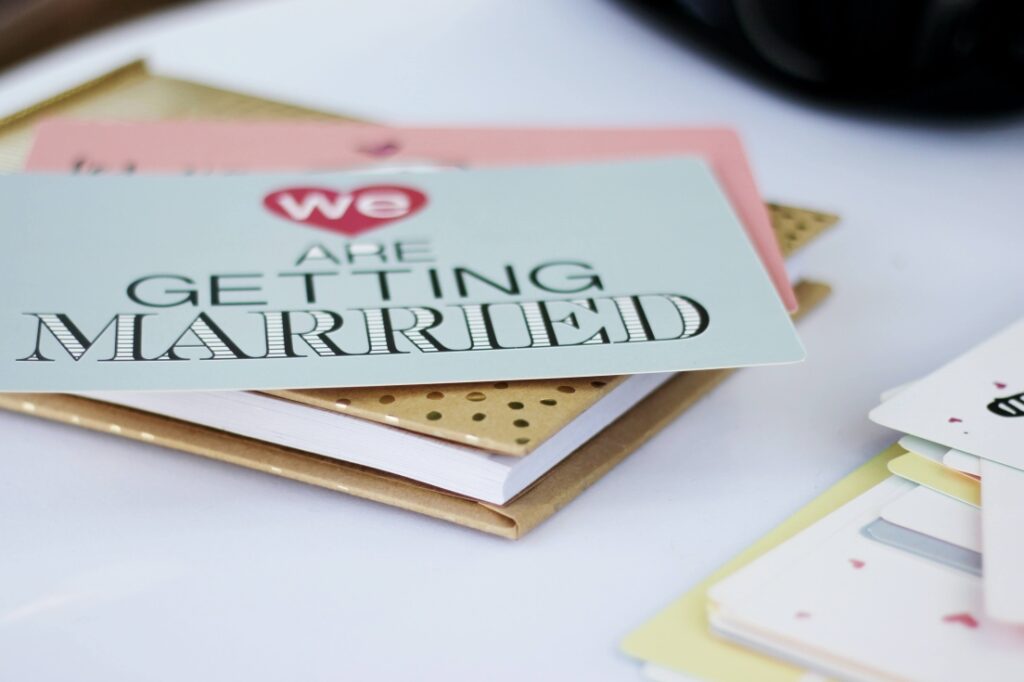 The benefits of selling wedding packages
Marketing wedding packages is an effective way to increase sales. They are a great option for people who are struggling to find the perfect gift, or if the person they are gifting can't afford it. This article will go over some of the benefits of selling wedding packages.
The first benefit of selling wedding packages is that you will be able to sell more than just one thing. You will be able to sell multiple products to the same customer which can help you increase your sales overall. 
The second benefit is that it's easy for customers to understand what they're getting with a wedding package because it's all listed out in an organized manner. For example, customers know that they'll get cake, flowers, and invitations with a "wedding package."
Benefits for customers
Cost effective: The packages are cost-effective. One of the most important benefits for customers is the money they save by getting all package services in one place.
Service selection: The packages are flexible. They give you the opportunity to select the services that will work best for you and your budget. Because of this, you can find a package that will suit your needs and budget rather than choosing individual items from different vendors to try to put together something that works.
Purchasing a wedding package gives couples peace of mind, knowing that their big day will be secure and organized with just one phone call or email.
Making wedding arrangements with a package is exciting because it relieves your stress level knowing that any little detail is cared for by experts in the industry who have done it before!
Standard wedding packages
These include the venue, wedding planner, event coordinator, dedicated staff, customizable menu selections, complimentary beverages, decorations, rooms, and any of the multiple ideas on trend!
Now take a look at this:
Wedding Day Package: A complete set of services that includes the wedding ceremony, reception, photographer, videographer, flowers, DJ or band, and cake.
Ceremony Only Package: This package only covers the ceremony (no reception)
Reception Only Package: Includes everything needed for a successful reception but not the ceremony. This package is most often chosen by couples who have already had their marriage ceremony elsewhere or who want to keep it extremely low-key.
Photographer and Videographer Package: A package with both a photographer
It goes on and on and on.
Would you like to be able to offer a wide variety of wedding package options? 
Something that allows, for instance, to select variables instantly and that meets the two fundamental requirements of matching the client's needs in addition to smoothly aligning budgets.
Tailored wedding packages that can be customized to specific needs!
With today's wedding industry being so competitive, many couples are looking to create a wedding that is tailored to their specific needs.
Planning a wedding can be hard considering how quickly trends are coming up these days. There are many different aspects to take into consideration when planning, which is why now more than ever, couples are looking for themes that will stand out.
Spazious offers a tool in which any manager, planner, or partner can plan interactively and trigger different filters so that everything can easily manage in a very visual way from a tablet or a laptop. As you play around with the sliders in the tool, you can see your budget changing in real time so that you can modify it accordingly.
This saves time and avoids dozens of trips and visits to venues and arrangements, which is what the bride and groom and the organizers will notice the most. Why? Because all details, down to the smallest (e.g. the distance or placement of power supplies, sockets, and media) can be visualized in the most convenient way!
To get an idea, these are some of the options you can enable: