How to share Spazious diagramming, setup and views with your team or guests?
One of Spazious features is a cloud based diagramming and collaboration tool that lets you and your team create and share diagrams. It has a fully interactive interface, is easy to use, and has a lot of features including easily a link to share and view a perfect 360 navigation.
Spazious' diagramming tool allows you to create diagrams quickly and easily. This software is perfect for those who work in collaborative environments where they have to share their ideas. With the help of Spazious, you can collaborate with your team members on any project – no matter how big or small it is.
Configure and share in 3 easy steps!
With Spazious, you can share your diagrams with other people through the internet, via instant messaging or on an email.
Starting from the diagramming layout, setting the functionalities that are going to be needed for a specific event or meeting.

Its selection ranges from the choice of furniture to how we will distribute it in our space. We also have the option to see how it would look with an audience to get a better idea of the interpersonal space.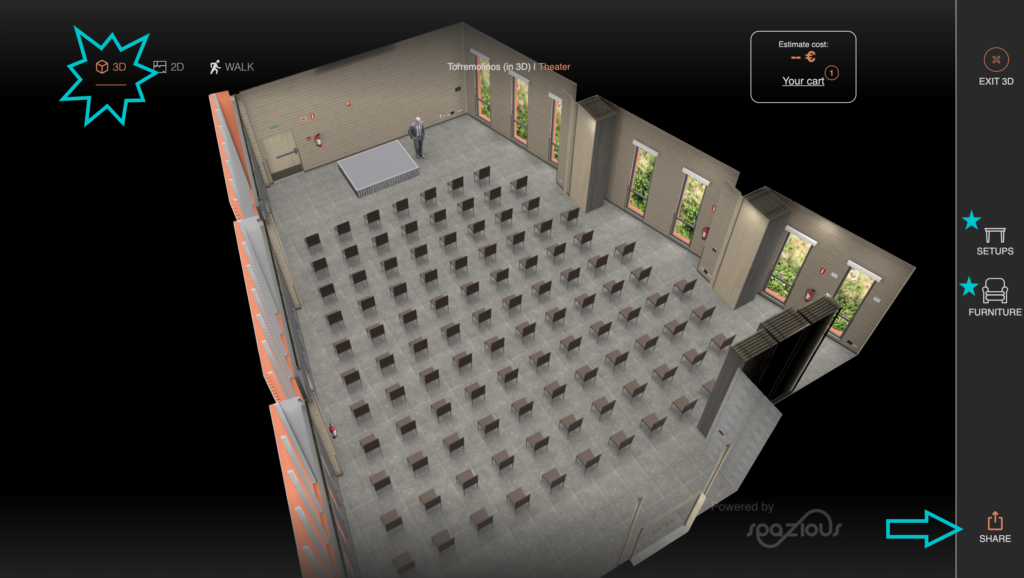 2. Once we have the ideal layout we can access through the "share" button to the options to share the setup.

3. If we access the link on the left we will copy to our clipboard and share in a very simple way a complete visualization with automatic navigation that shows us in 360º all the aspects of the aspect of our layout, just like this one: