What is a meeting room booking system? and how to choose the one that suits your needs
A meeting room booking system is an online system that helps to organize meetings of any kind. This software helps facilitate the process of finding a suitable venue for a meeting or choosing an appropriate date and time for a meeting. Meeting room booking engines are usually designed to serve as tools used by event planners or organizers.
Note that there are different types of software that help book meetings. There are those that work with CRM (customer relationship management) systems, such as Salesforce, which helps book meetings based on customer information and there are those that work on web platforms, such as Google Calendar.
Types of meeting room instant booking engines
Meeting room reservation systems are a key component of office space management. They help companies manage their important assets and resources. They also help increase productivity by reducing the need for employees to take time out of their workday to complete the booking process by hand.
There are two main types of meeting room booking systems: in-house and third-party. In-house software is typically tailored to the specific needs of the company and geared for internal use, while third-party software is more commonly used in commercial properties.
In conclusion, using a reservation system for conference space management has many advantages, both in terms of time savings and increased productivity.
There are many different approaches to booking meeting space. The easiest way is to use an online instant booking tool, which is software designed to help companies book meeting space from anywhere, at any time.
We'll review the five best meeting room booking features on the market today and explain so you can figure out which one best suits your needs.
This is an example of one of the booking spaces that Spazious integrates, each of the different spaces can be worked on individually: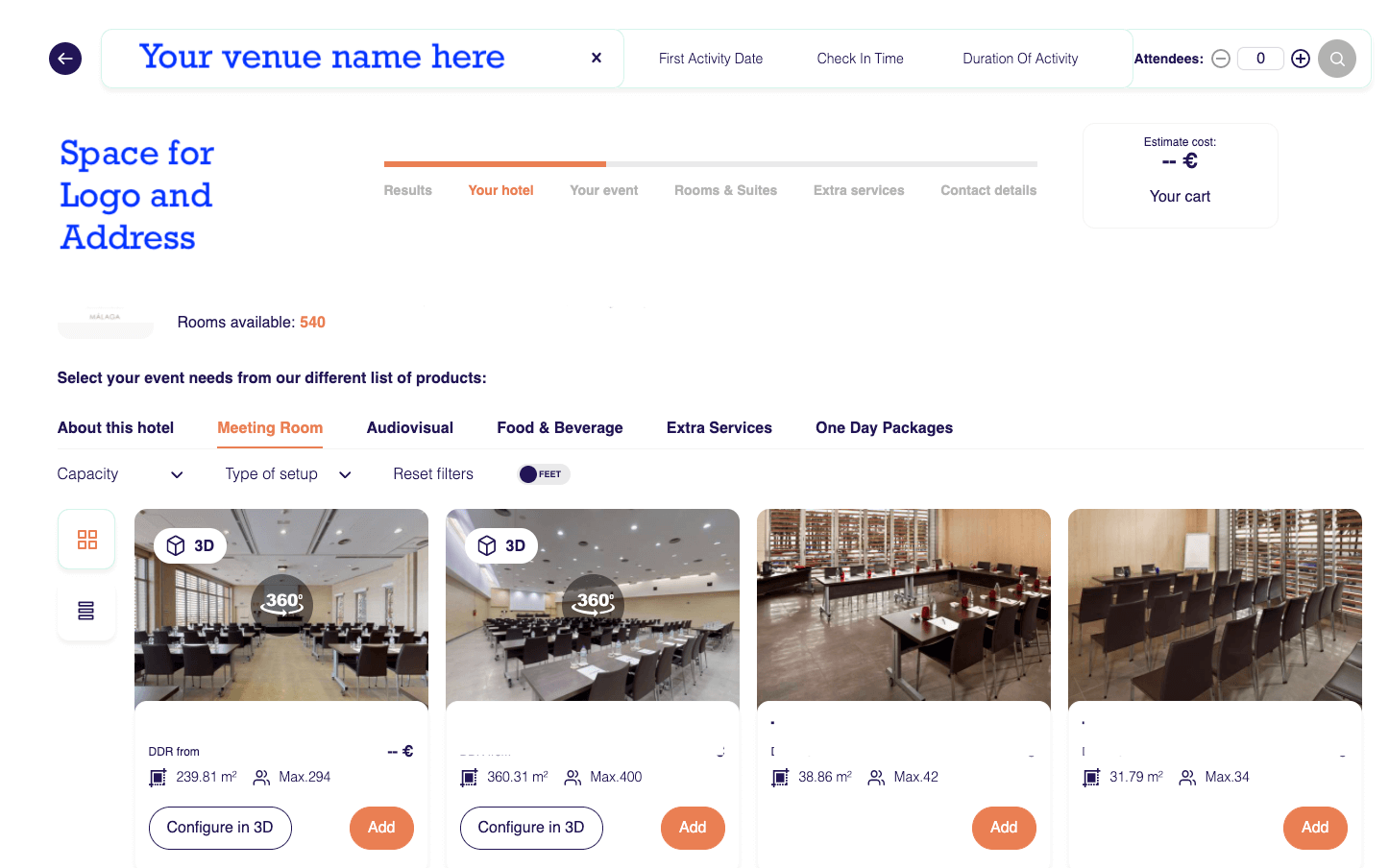 How to choose the right meeting room instant booking tool for your event?
It is important to have a meeting room booking system in place that will let you book meetings, classes, and events at your convenience. It should be flexible enough to allow you to book meetings with different options like the time slots, capacity, and even the type of furniture.
The best business meeting space near me should be easily accessible for your event. This will make it easy for potential guests and participants to reach the venue and get on with their work.
Also, if you want to rent out a conference room for a day or an evening, then it is best if the rental facility has all basic amenities like Wi-Fi connectivity, projectors and screens, a sound system, and other relevant facilities.
Graphics, interface, and booking are necessary considering the size of the event. Generally more detailed systems offer a wider range of options and accessibility for both teams and users/guests.